"Is she allergic to pregnancy?" – Lady's pregnancy transformation stirs unease
A lady's baffling pregnancy transformation has caused discomfort among cyber citizens.
A Tweep with the handle @kikimasibi shared the strange changes her friend's body underwent while pregnant.
She shared photos capturing her post-pregnancy body and another showing her looking completely different.
The pregnant lady had developed bulging eyes and swollen eyelids and the lips looked visibly distended as well.
Another slide captures her feet looking equally swollen.
Worried twitter users had taken to comment section to wonder whether such transformation isn't abnormal;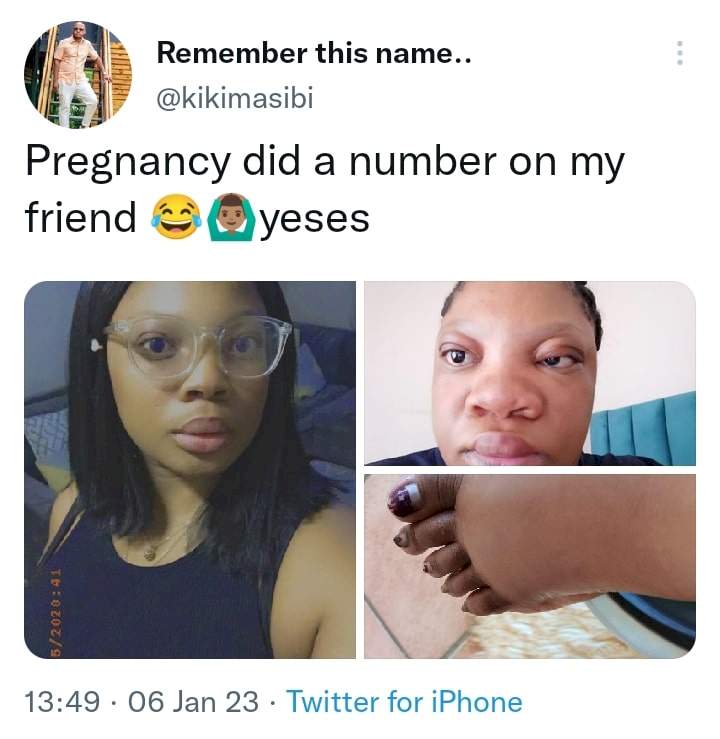 One tweep wrote:
"This is very dangerous when you are pregnant, nothing to laugh about, of not immediately taken serious she can lose the baby or herself"
In reply, @kikimasibi revealed:
"The baby is around 2 years now"